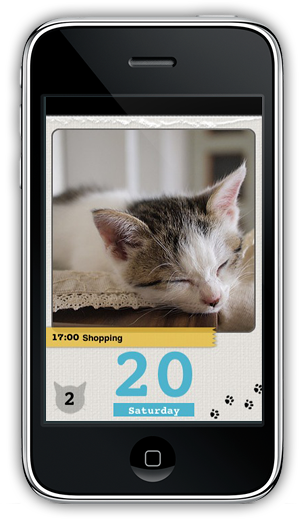 This unique calendar application gives you a pleasure to manually flip the calendar each day. By flipping the calendar, you will witness an adorable kitten grow each and everyday.
Putting pictures of adorable kittens on your office desk should heal your tired soul on a daily basis.

You will get excited to see a new picture of the kitten everyday.
Digital calendar produces no paper waste after flipping the calendar, and can return to the current day when flipping too many.


You can set up Google Calendar to be displayed on your screen with the kitten photo.
<How to set-up>